Wildlife Rescue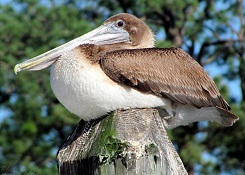 The rescue of any animal must be done with great caution. Always assess the situation and make sure the animal needs to be rescued. Every year well-meaning people take animals, especially babies that should be left alone. Baby birds need time to figure out how to use their wings. Mothers leave their young unattended so they may find food, but will always return. Turtles lay their eggs and leave, never to see their young hatch.
Upcoming Events
Would you like to donate?
Individual, Group, and Corporate donations are important and welcomed to support the efforts of the Wildlife Care and Rescue Center in your community.
We are a 501(c)3 charitable organization. All donations are tax deductible ... Tax ID# 64-0904590.
Wish List
We welcome you to review our wish list. Most of these items we use on a daily basis and are benficial to the intake and care of our wildlife.
Click Here to view our wish list.
You may contact us at (228) 669-2737 to arrange for pick up or delivery of any item. We greatly appreciate your efforts in advance.
Contact us ...
Shop AMAZON
Amazon will donate 0.5% of the price of your eligible AmazonSmile purchases to Wildlife Care And Rescue Center whenever you shop on AmazonSmile. It's quick and easy just click the link below and start shopping today. AmazonSmile is the same Amazon you know. Same products, same prices, same service.
Every donation counts when it comes to the care and rehabilitation of our wildlife. Once you click on the Amazon Smile link be sure to save it as a favorite so each time you shop with Amazon it's as easy as a click of a button. We appreciate all you do.